Washington, D.C. | www.adc.org | November 14, 2022 – The American-Arab Anti-Discrimination Committee (ADC) is encouraged by the recent reporting that the US Justice Department recently informed the Israeli Justice Ministry that the Federal Bureau of Investigation (FBI) have opened an investigation into the death of Shireen Abu Akleh. However, we remain cautiously optimistic. Despite this positive step forward, the fact that the FBI still has not made progress in the case of Alex Odeh, who was killed 37 years ago in California, gives us pause. As in the case of Shireen, the intimate relationship between the state of Israel and the murder of an American citizen has allowed justice to be delayed far longer than it should ever be.
Shireen was killed by an Israeli sniper on May 11 as she reported on Israeli forces attacking Jenin. This news, while welcome, is long overdue. Since Shireen's murder, her family, ADC, and many other organizational allies and partners have been demanding full accountability and action from the FBI. ADC members called upon their congressional representatives, who listened. Almost 25 Democratic senators and almost 60 Democratic members of the House signed onto two letters calling for an independent FBI investigation, and in July Rep. Andre Carson (D-IN, 7) introduced the Justice for Shireen Act which would have required the same.
In response ADC Executive Director Abed Ayoub said, "It is good that this first step has been taken, that the FBI is investigating the murder of an American journalist and citizen by foreign forces. Full accountability for those responsible, and for the system which allows for such violence, is the ultimate goal, and ADC will continue to push to achieve it. With at least two open FBI investigations into the murder of Palestinian-Americans for the audacity of simply being Palestinians, first Alex Odeh and now Shireen Abu Akleh, ADC remains ever vigilant."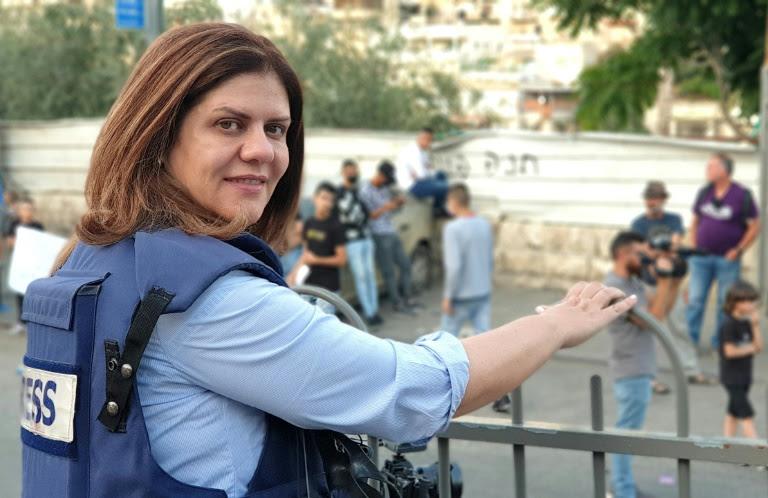 An iconic voice that covered the occupation for over 20 years, Shireen's name resonates in every Palestinian home around the world. Those in the diaspora looked to her for news of our homeland. An inspiration for women looking to become journalists themselves, she paved the way for so many to follow in her footsteps, leaving behind a legacy that will continue to outshine the occupation which killed her.
Shireen's name joins a list, one that is intolerably too long, of Palestinian voices silenced too soon. Names like Alex Odeh, whose family has waited 37 years for justice. ADC will never stop fighting for justice, nor will we allow the examples of the heroes taken too soon to scare us into silence.